The advent of digital media has made binge-watching a part of our daily lives. New shows, films, and other works of art regularly make way to popular streaming platforms. Dr. Arora is one such web series that began streaming on SonyLiv a few days ago.
It promises to bring a less-talked-about issue to the screen in an entertaining manner. Whether Dr. Arora succeeds in doing so or not is another matter of debate. However, here's my review of the series.
Dr. Arora Review Summary
A fascinating concept, facilitated by astonishing performances, revels for the most part in Dr. Arora. However, there are times when the show falters and steps into tedious realms.
Dr. Arora Series Synopsis
Dr. Vishesh Arora is a sex consultant (Gupt Rog Visheshagya) based out of Morena, a small town in India. Though his profession is not soothing to the general eye, his handy research in the field of sexual issues finds success in treating patients.
With three branches in Morena, Jhansi, and Sawai Madhopur, Dr. Arora meets people from all genders and age groups. But his personal story has a vital connection to the profession. Moreover, the nature of his specialty results in both unlikely friendships and unexpected enmities.
Dr. Arora stars Kumud Mishra (Dr. Vishesh Arora), Gaurav Parajuli (Devendar Thakur), Raj Arun (Firangi Baba), Shakti Kumar (MLA Goyal), Sandeepa Dhar (Mithu Tomar), Ajitesh Gupta (Tej Pratap Tomar), Vidya Malavade (Vaishali), Shruti Das (Putul), Pitobash (Singhada), Vivek Mushran (Dinkar Bagla), and Shekhar Suman (Dharamveer Kulshreshtha), among others.
What Works for Dr. Arora?
Concept
Not necessarily a novel concept, but Dr. Arora does tread differently from the traditional path. Instead of only touching the crust of a sensitive topic like sexual fallacies, the series tries to explore the genre in depth.
Even in 2022, people don't want to make sexual problems a part of their daily routine. We don't treat them as regular nausea or a specific discomfort requiring a physician's assistance. Our only goal is to eliminate such issues without making other body parts aware.
Seeing sexual troubles playing on the screen will give people the confidence to break the shackles and consider them as any other medical issue that can be cured if treated properly.
Story
Dr. Arora doesn't only make inroads into an idea; it also constructs a startling story out of it. The show travels on a smooth road with stalls of romance, emotional connections, and interlinking relations. Furthermore, a tempering of humor offers a good amount of entertainment.
Music
I never expected Dr. Arora to have heartwarming songs. However, to my complete surprise, the show fills you with love and tenderness, helped by several soothing melodies. The timing of the songs, their presentation, and injection into the story are perfect.
Dialogues
All the dialogues, especially those assigned to Kumud Mishra, sound genuine and impact your senses strongly. For an actor, half the job is done when the lines are powerful. Dr. Arora's success must be credited to the show's writing more than anything else.
Performances
Kumud Mishra helms the series on his shoulders while playing the titular character of Dr. Arora. After decades of presence in the Indian film industry, the veteran actor finally gets to spread his arms and be at the epicenter of attraction.
Mishra has always been about calmness, sophistication, and propriety couth. In his previous outings, the stupendous performer never left a strain of dullness regardless of the role being positive or negative. In Dr. Arora, he picks up his vintage self and blends it with several other shades.
One of the best things about Kumud Mishra is his endearing countenance. I have seen him play villainous roles, but something stops me from hating his characters. And it has nothing to do with a lack of presentation from his end. You just cannot dislike this man.
Furthermore, Kumud's romantic side is a sight to behold in Dr. Arora. The classical old-school romance done by an actor of his caliber is my personal takeaway from this comedy-drama streaming on SonyLiv.
Gaurav Parajuli, an unpopular actor, plays Devendar Thakur in Dr. Arora. I am almost sure you must not have heard his name before this series. However, it hardly impacts the outcome. Parajuli shows his capability and talent with a compact performance.
Raj Arun as Firangi Baba wins you over through a quirky portrayal. As an actor, he was always in control of the situation, but the script demanded the complete opposite. He had to break loose and throw things away, which Raj does with ease.
His role is uncomfortable; in fact, the most agonizing to play. Nevertheless, Arun roars with perfection. He is another underrated actor in Indian cinema, yet to get his due share of popularity, and I can only wish him luck.
Sandeepa Dhar has a short role in Dr. Arora, which might extend in the show's second season. However, length is not an issue for the actress. She avidly finishes the job and doesn't let things go out of hand.
Ajitesh Gupta excels as SP Tomar in this comedy-drama, streaming on SonyLiv. The no-fuss actor balances fierceness and humor elegantly and leaves ample space for his personality to reflect on the screen.
Vidya Malavade's depiction of Vaishali carries an eclectic blend of grace and roughness. Most of the actors are dialogue-winners, but Malavade is someone who finds glory in silence.
Shruti Das in Dr. Arora adds vigor to the scheme of things. Her character will also peak in the second season. Furthermore, Pitobash as Singhada steals the show with his occasional humor. It is these supporting actors who make a creative work successful; hence, I try to mention as many as possible, given their information is available.
It would be wrong to wind up this section without mentioning Shekhar Suman and Vivek Mushran, especially the latter. Mushran's attitude is at the core of Dr. Arora. He is smooth, energetic, and magnetic for a series of this kind.
On the other hand, Shekhar Suman plays a cameo in Dr. Arora and brings the best version of himself.
What Doesn't Work for Dr. Arora?
Unnecessary Elements
There are some things in Dr. Arora that were better unused. For example, the entry of political dimensions just for the sake of showing the gray side of politicians. It only adds to the runtime and makes it lengthy without profitable returns.
Maybe, in the second season, the results will come out, but why do that at the cost of the first part?
Stretchy
Too many features make Dr. Arora a tad stretchy. It needed trimming of some dimensions to make the story crisper, but, unfortunately, we are served everything unfiltered. Such factors hurt the show's pace and bring dreariness for a while.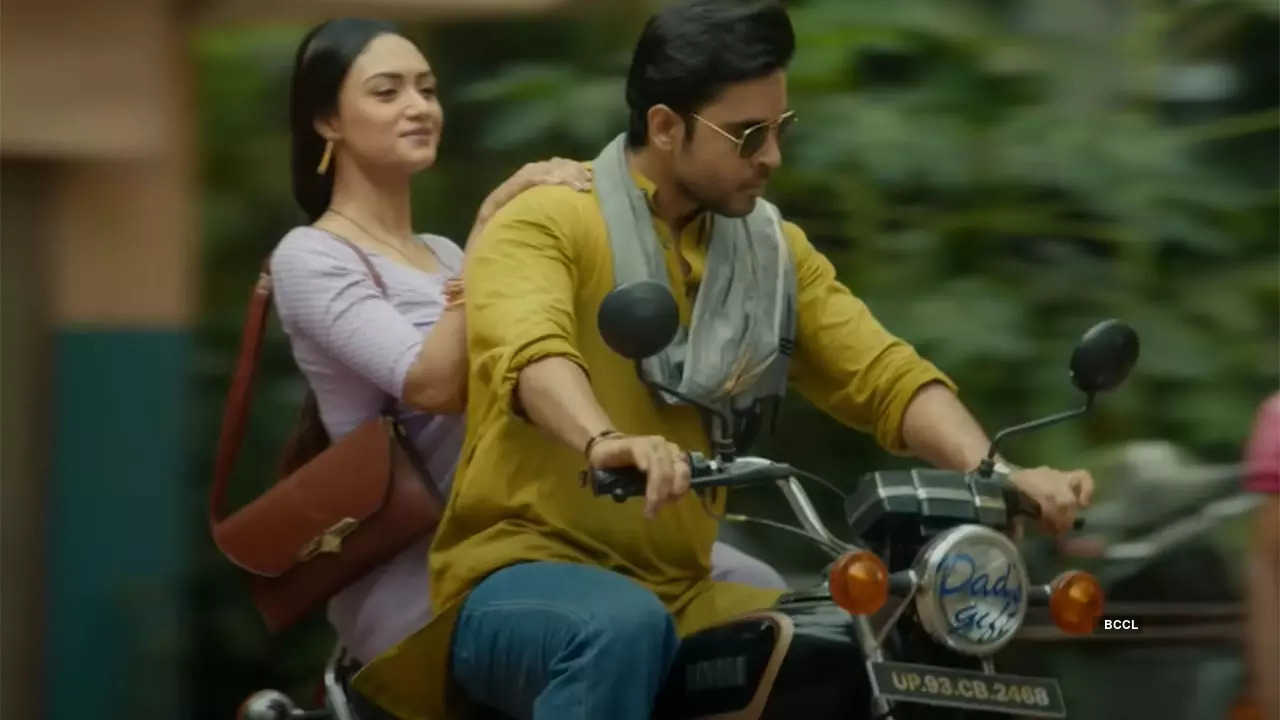 Unaligned Flashbacks
Lengthy flashbacks are not my thing, to be honest. And when they are combined with repetitions, the viewer's experience is bound to suffer. Definitely, exploring the backstory was necessary, and flashbacks are a vital part of any tale.
However, sometimes Dr. Arora fails to establish a proper connection between the point of intersection and the flashback. It doesn't go into long recalls, but the nature of the show (juggling between the past and the present) produces unaligned flashbacks.
Final Word
The show has its pros and cons, but it must be watched for a fresh take on sexual or venereal discomforts.