Most country regions have moderate to scorching weather during hot months. Still, India has a plethora of places that are ideal for your summer trip.
You're going to find significant places to visit during summers. It can be a weekend with friends and family or a relatively long solo journey.
However, deciding on the best destination for your trip can be a daunting task. But fret not; I've compiled a list of 15 sites in India to visit during the summer for your convenience.
Shimla
Shimla is a delightful union of modern India and its ancient ancestral heritage. You can stroll around the mall to get a sense of the local culture. Also, you have the option to explore the Viceregal Lodge's majestic halls.
Also Read: Foodie? Here are 9 Unique Indian Cuisines to Try
A journey to Shimla is essential if you want to immerse yourself in the region's rich history and natural magnificence.
Kasol
Kasol is a small village in Himachal situated along the banks of the Parvati River. It is a tourist destination that is progressively gaining popularity.
Specifically, trekkers, backpackers, and nature enthusiasts find the place soothing.
This old-fashioned tiny village, also known as the Amsterdam of India, is rich in unique spectacular sights. It is one of the best tourist attractions in the country yet to be wrecked by urbanization and commercialization.
Coorg
Coorg, dubbed the "Scotland of India," has a tempting mix of history, elegance, adventure, and delectable cuisine.
This famed coffee-producing hill station, located along the western ghats, is well-known for its jaw-droppingly beautiful scenery and wealth.
Cherrapunji
This is the place for you if you enjoy the fragrance of rain. Misty clouds envelop Cherrapunji at all times.
There are numerous cold-water springs, waterfalls, and streams to enjoy during the summer. Furthermore, the Nohkalikai Falls, the Double Decker Living Root Bridge, the Khasi Monoliths, and the Krem Mawmluh cave are some of the significant attractions.
Also Read: Four Groups You Can Join for Your Solo Trip in India
Munnar
Munnar is a lovely tourist attraction in Kerala, endowed with tranquility, a pleasant atmosphere, various sightseeing opportunities, and a breathtaking landscape.
Since the British era, it has been a well-known tourist destination.
Auli
A journey to Auli is the perfect summer vacation. It is well-known for its skiing on the peaks' snow-capped slopes.
The beautiful Himalayas create a mesmerizing scene with their apple orchards and pine trees. The Auli ropeway is one of the most exhilarating activities you can attempt here.
It takes you on a 4-kilometer journey and provides the greatest view of the beautiful pastures and meadows below.
Manali
Manali, at 6,398 feet in the Himalayas, is a destination for adventure sports fans. Its snow-capped peaks make it a popular honeymoon location in Himachal Pradesh's Kullu district.
The twin town of Kullu, it is known as the Valley of the Gods because of its scenic beauty, history, and culture.
Manali became popular in the west when hippies flocked to the city searching for their utopian dream in the 1960s and 1970s.
Also Read: Delhi's Seven Most Expensive and Lavish Cafés to Visit in 2022
Shillong
You already know that the Northeast of India has some of the best destinations to visit in the summer. Shillong is known as the 'Scotland of the East,' for it is dotted with stunning lakes and waterfalls.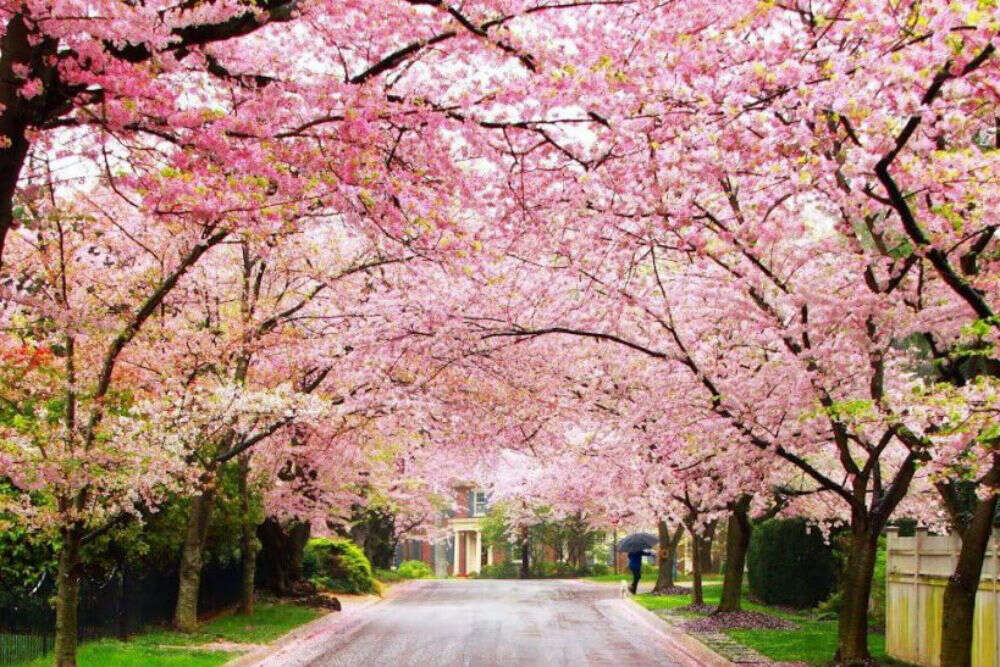 Shillong Peak, Elephant Falls, and the Living Root Bridge are some of the things to see. You may participate in various exciting activities, including trekking, camping, and even waterfall rappelling.
Gangtok
Gangtok, a lesser-known tourist destination, is among the most beautiful spots to visit in India during your northeast vacation in May and June.
Sikkim's capital city is nestled in the clouds, surrounded by lush foliage, deep valleys, and the gorgeous backdrop of Khangchendzonga.
Rishikesh
Rishikesh is one of India's top destinations to visit during the summer holidays. It is a short distance from Haridwar and Dehradun.
Known for adventure sports such as river rafting and bungee jumping, it attracts many young people looking for a quick break.
If you want to go on a spiritual trip, you can attend one of Rishikesh's yoga retreats. Rishikesh is one of India's most popular summer destinations.
Mussoorie
The village rises towering at 7000 feet, surrounded by mountains. This is the cause of the unusually cool weather, which provides much-needed relief from the heat.
You may go boating on the Mussoorie Lake, browse the Library Bazaar's many shops, and seek equanimity at Cloud's End, where the scenery is well worth the trip.
Kashmir
Kashmir was probably the first summer location we came upon. The holy grail of Gulmarg, Srinagar, and Pahalgam will grant you all of your tourist wishes.
Take a Shikara ride on the sparkling Dal Lake or relax on a houseboat trip. The blossoming tulips in Srinagar's valleys make for a beautiful sight.
Mahabaleshwar
Mahabaleshwar is a great weekend retreat from Mumbai at any time of year. It is, nonetheless, one of the nicest spots to visit in Maharashtra during the summer.
The charming hill station offers respite from the city's oppressive heat and humidity.
Mysore
Mysore, popularly known as the 'Cultural Capital of Karnataka,' is a city that brilliantly blends the magnificence of past heritage with the contemporary dynamism of traditions and culture mirrored in the lives of its inhabitants.
Moreover, the calmness of nature complements this destination making Mysore a dream destination for all travelers. Garden City, Ivory City, City of Yoga, and the City of Palace are just a few of the labels given to Mysore.
It should be on every traveler's priority list since it lives up to every title that has been bestowed upon it. Mysore tourism is a vacation option that appeals to many people.
Dharamshala
Dharamshala is spiritually vital in addition to its natural beauty because it is the home of the Dalai Lama. Its architecture and culture are also influenced by Tibetan culture.
If you, like most of us, are a cricket lover, you can enjoy the electrifying atmosphere at the Dharamshala Cricket Stadium.
Besides, you can participate in several adventure sports such as trekking, camping, and paragliding.
Nothing surpasses a summer vacation in India, as proven by the list above. The country has many destinations that cater to all of the tourists' desires and preferences. It is not only the varied terrains and adventure activities that have shown to be outstanding in luring tourists, but also the ease with which these areas have risen to such prominence.
After having failed relationships with Mathematics, landed in the world of poetry and literature. Since then finding peace within stories, humor, and food. When not finding peace, you'll find me exploring the best dessert spots in the town.