Science Fiction is an exciting concept to witness on the screen. And it has been aptly used in several films and shows. Some of the recent examples are Stranger Things 4 and The Adam Project.
Another sci-fi show, Night Sky, has been released on Amazon Prime Video. I watched it for its intriguing description, and here I am with a review of the same.
Night Sky Review Summary
At the core of Night Sky lies its startling concept, which is, unfortunately, let down by dull writing and a slow-paced narration.
Let's now move forward to a detailed analysis of the series.
Night Sky Synopsis
An old couple, Franklin and Irene, have a secret chamber in their backyard. Interestingly, the chamber is a pathway to a deserted planet. The duo's knowledge about the secret place is tested when a mysterious young man, Jude, lands in their backyard.
Starring Sissy Spacek (Irene), JK Simmons (Franklin), Chai Hansen (Jude), Adam Bartley (Byron), Kiah McKirnan (Denise), Rocio Hernandez (Toni), and Julieta Zylberberg (Stella) in lead roles, Night Sky is created by Holden Miller and directed by multiple individuals.
Number of Episodes: 8
Night Sky Total Duration: 7 Hrs. 13 Minutes
What Works for Night Sky?
Concept
The show has a promising concept that startles you initially and forces you to have rousing expectations. Though we have seen several stories where a secret pathway opens up to different locations on the planet or to a new planet altogether, Night Sky infuses novelty by keeping the features of the pathway under the hoods.
However, the idea's charm only works up to a point after which it drops from excellent to average.
Performances
The cast of Night Sky is led by veteran actors Sissy Spacek and JK Simmons. Sissy, playing Irene, delivers a splendid performance. The maturity in her dialogues is further complemented by her intricate facial expressions.
Sissy understands her importance in the plot, which is visible in her elegant outpour of emotions. As a wise and sensitive old woman, she shows how to lead the pack without making it obvious. There's a subtle grace in how Sissy effortlessly achieves the desired goals.
JK Simmons has attitude rising up to his sleeves as he plays Franklin in Night Sky. In one frame, he appears weak, while he demonstrates strength and smartness in another. The actor's performance is second to none in Night Sky season 1.
In the series, Chai Hansen gets to play a mysterious character, Jude. He's given the responsibility of not being overtly visible and rather delivering a contained act. And Hansen doesn't disappoint. He ensures that the essence and significance of Jude, as an individual, remain intact.
Kiah McKirnan, as Denise, is startling to witness. A lot is going inside her head, yet she refuses to deploy heavy emotions. She has an introverted nature but her presence in Night Sky feels uplifting. Furthermore, as we are pretty sure of Night Sky season 2, Kiah will have a more prominent role to play.
Rocio Hernandez is a gentle hammer of acting who needs no introduction henceforth. She is sweet, simple, and adorable. As a novice, while portraying Toni, she goes on a voyage that is not easy to ace. However, her adroitness puts her on top.
Julieta Zylberberg lands another heavy blow in terms of onscreen performance. She plays a protective mother who has to balance between emotions and cruel duties. And her act keeps growing until the shift in momentum.
All others perform brilliantly, and it would be wrong to sign off without mentioning Adam Bartley, who plays Byron in Night Sky. He brings sarcasm and joyousness to the series. Though his character comes across as a typical nuisance creator, you begin loving him with time.
Decent Pace
It has a decent pace, inclining towards the slower side, which ensures you never feel dreary while watching. Indeed, the speed is not up to the mark for a mysterious and adventurous series. However, considering the story, it would be too harsh to call it sluggish.
Conversations
Some conversations between Franklin and Irene are adorable to witness. As an elderly couple, how they have each other's back brings happiness and joy. Their chemistry was perfect and it felt like Simons and Sissy were made for the respective roles.
What Doesn't Work for Night Sky?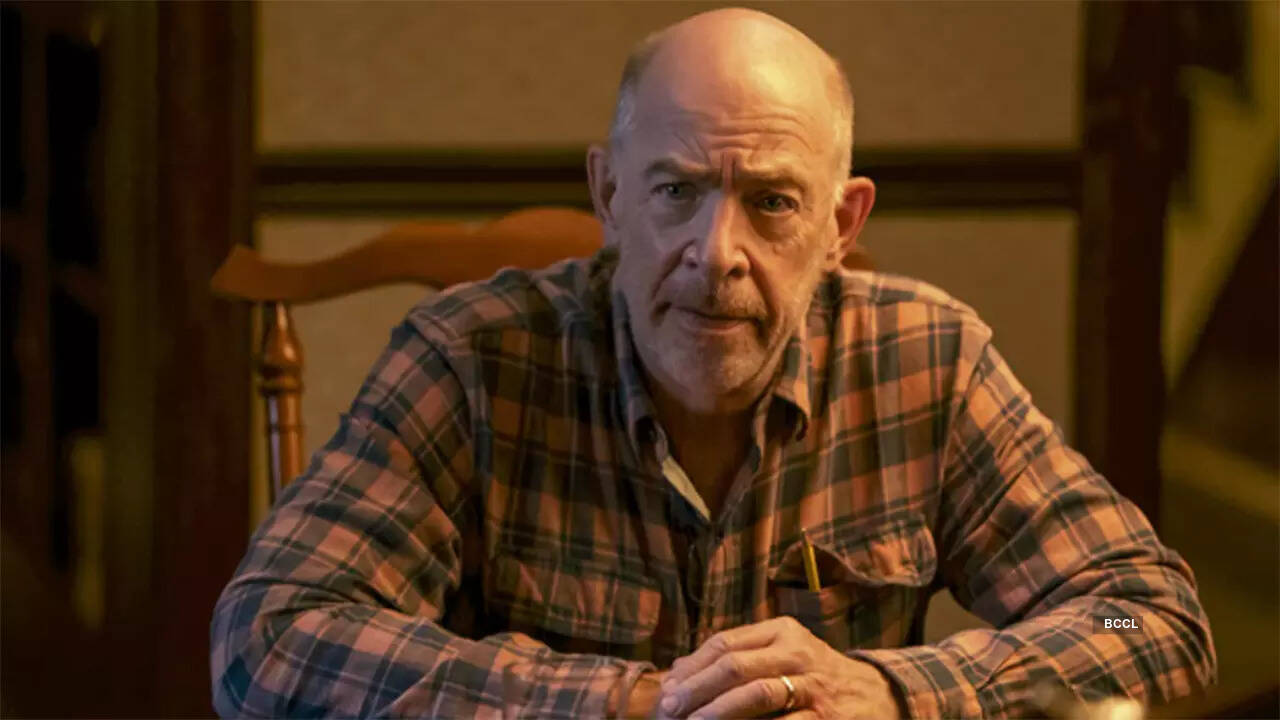 Screenplay
Night Sky has a boring and predictable screenplay. Usually, sci-fi stories have a taut presentation through which one can smell excitement from afar. It is not like the makers or the writers didn't have much to work on.
They had a handful of characters, a story, and an exciting concept to top it all; however, the makers never utilized them perfectly.
The point where scenes are cut and then when they are resumed after an overlapping switch fails to evoke curiosity and instill thrill. I can't remember any moments where the show was able to create a compelling buildup.
Yes, it does have mystery, but unfortunately, that is the only thing it has. Night Sky develops several suspense points, which are pretty good. However, it never connects the dots immaculately.
Execution
Concept: check. Story: check. Performances: check. Execution: ahem! As I said earlier, the problem with Night Sky is not the idea or the lack of suspense; it is the execution part. When you throw a specific mystery at the viewer, you are bound to unravel it at the right time.
What is the point in solving it when the audience is past the enigma? And the biggest drawback of Night Sky, in my opinion, is its inability to clear the air regarding the suspense.
Imagine you watch eight episodes of a series and still cannot explain the primary concept with vigor. Would that be worth it?
Had it been too exhilarating, things would have been different, but that's not the case. The show is on the slower side, and hence, it should not have kept puzzles in abeyance.
Dull Writing
Crisp writing is something that can elevate a creative work to unimaginable heights. Night Sky cannot travel deep into your heart because of the flatness in drafting the sequences. The show's writing is not robust and lacks the emotional punch.
Yes, it isn't too bad, but I am sure the makers were not aiming to be decent.
The Adventure Lacks Steam
According to Amazon's description, Night Sky falls in the category of Adventure. However, I didn't find it stirring, which is a must-have feature for an adventurous show. It doesn't have ample wow moments, and neither does it come with the right amount of thrill.
What felt more disappointing was seeing a potentially huge concept going to waste. They could have added more elements into the stream of things or injected a lot more intensity into what they already had.
In essence, I mean, a lot more could have been done instead of restricting the story to a specific end goal. One can even count on fingers the number of characters the series has, which goes on to show why the content felt bland and repetitive.
Final Word
Night Sky might find space in a typical critic's book, but when I think from the audience's perspective, I would say it missed the mark by some margin. You can stream it, but don't expect too much from the show.
*The following section contains spoilers*
Frequently Asked Queries (FAQs)
Will there be Night Sky Season 2?
Yes, it will come back for another season, considering the ending. However, there's no official announcement yet.
Night Sky Ending Explained.
Though several questions remain unanswered even as the first season concluded, we can try guessing what will happen in the second season of Night Sky.
Tony and Stella, who had things under control after capturing the Tall Man, are seized by Hannah, another apostate. The important thing here is both of them are still alive, and it is very likely they won't be killed anytime soon.
Hannah will use the mother-daughter duo to further her mission of stopping Jude, who has now teleported to Bangkok along with Denise. Undoubtedly, both of them will fall in love in the second season.
Moreover, the suspense regarding the true mission of Jude is still unclear. Whether he is really looking for Gabriel, his father, or he is chasing another quest will be known only in the second season of Night Sky. I have a strong feeling that the latter is true.
As you must have seen, Franklin steps into the deserted planet but falls to the ground due to a drop in air pressure. However, out of nowhere, Irene arrives and helps him regain consciousness. Both get up after a brief talk and lay their sights on a new destination.
It is still unclear how Irene could breathe freely when others needed an external source of oxygen on the deserted planet. The makers will answer this in the second season. Moreover, I think the old couple would walk into the city they see and find answers about their past.
They might discover the authenticity of Jude in the new place. Maybe, they will find Gabriel there. Also, since Byron is missing, Franklin would give him a priority in the scheme of things. Irene would be more interested in learning more about Jude.
Another theory can be related to Michael because it was just after his death when Franklin and Irene discovered the chamber in their backyard.
Additionally, the Farnsworth police would search for the elderly couple in Night Sky season 2. Since Byron is also missing, Jeanine will go to the police, increasing the chances of the chamber being found during a search operation.
Liked reading? You can subscribe to the Word Street Journal using the below banner.