India lacks healthy supernatural thrillers, is a fact. Most of our filmmakers exaggerate such ideas. Do you remember watching an Indian-origin occult film or series where the emphasis is more on the storyline than the hubbub of creating fear?
I think Bhool Bhulaiyaa (the first part) was a great attempt, and more recently, we have had Asur that evoked the right emotions. There must be some other creations, but pardon me for not researching them (because I am relying on my memory here).
Dahan: Raakan ka Rahasya is the latest Indian supernatural show that started streaming on Disney+ Hotstar from 16th September 2022.
I don't think the series, which aims to be dark and eerie, had any pre-release buzz. But that doesn't mean I won't binge it. And since it has a long length, I feel you need my review to make an informed decision.
Here's my Dahan review.
Dahan: Raakan ka Rahasya Review Summary
Relying squarely on the storyline and its supernatural theme, Dahan doesn't disappoint in any manner. It offers enough depth to intrigue you to the core.
Dahan: Raakan ka Rahasya Synopsis (Extended)
This is an extended synopsis, which I usually don't write to keep spoilers in check. However, Dahan's overview needs to be elaborated to make you understand the story. Don't worry, this is not a spoiler. It is the basis on which Dahan relies. Moreover, you can consider this a plot summary of Dahan: Raakan ka Rahasya.
A mother-son duo travels to Shilaspura in Rajasthan and gradually discovers a messy superstitious cloud covering the village's people. According to ancient folklore, Nikasiyas and Karapali were two tribes that fought against each other for a kingdom.
When Karapalis, who were less in number, started to lose the fight, they decided to send the ace warrior, Ridhiyakan, to beat the Nikasiyas. Ridhiyakan was the son of Vayusen and Haadika (a female demon), and his sorcery used to impact the mind and not the body of those against him.
Whoever was possessed by Ridhiyakan came to be known as Raakan. When the sorcerer entered the war, he gradually took over the minds of all the Nikasiyas and made them fight among themselves.
As a result, Karapalis won the battle. However, the demonic capabilities of Ridhiyakan made the tribe doubt his long-term conscience to create a rift among the clan itself.
Therefore, they invoked their deity and used treachery to behead Ridhiyakan. Even after getting decapitated, the sorcerer's head kept talking and calling out to his mother for help. The Karapalis were aware of Haadika's abilities and hence, decided to imprison the talking head of Ridhiyakan inside a rock to prevent her from listening to his son's voice.
They guarded the rock religiously and started worshipping Ridhiyakan to keep him calm. However, he can be summoned using Raakans, a fact that Dahan: Raakan ka Rahasya revolves around.
Created by Vikranth Pawar, Dahan stars Tisca Chopra (Avani), Saurabh Shukla (Pramukh Swaroop), Rajesh Tailang (Parimal), Mukesh Tiwari (Bhairon Singh), Ankur Nayyar (Sandeep), Rohan Joshi (Anay), Pankaj Sharma (Sachet), Lehar Khan (Rani), and Krupal Raval (Mahi), among others.
What Works for Dahan: Raakan Ka Rahasya?
Concept and Execution
Dahan has an idea that's not new to the Indian masses. However, the makers have consummately executed it on the screen. A vital thing for supernatural ideas is the factor of relatability. At no point does Dahan: Raakan ka Rahasya feel too superficial.
You will be able to connect to the characters, feel the vibe of Rajasthan, and, at the same time, understand how superstitious beliefs are two-edged swords.
Rooted Storyline
The story of Dahan: Raakan ka Rahasya is meticulously linked with ancient roots and the Rajasthani culture. Myths and beliefs have been blended to perfection, and different elements are incorporated into the plot to give it a sensitive touch.
Decent VFX
On many occasions, Dahan: Raakan ka Rahasya demands video effects to accentuate the authority of the tale. The show would have become a nightmare had the makers been loose on this front. Thanks to the quality of editing that things stay under control. Moreover, Dahan never overdoes VFX and only uses it in essential circumstances.
Performances
Tisca Chopra makes a distinguished screen appearance after a long time. I don't remember when I saw her last as a lead. Playing Avani in Dahan: Raakan ka Rahasya, she embarks on a difficult path where it's necessary to ace every variation of her character.
However, Tisca masters the challenges using her strong stagecraft. The actress convinces you with ease and allows her adept skills to do the talking. In a supernatural thriller, you need the lead to have relatable features, and Chopra's ingeniously intense performance offers just that.
Saurabh Shukla is an actor hard to judge. You can only praise whatever he does on screen. His heavy characterization of Pramukh Swaroop in Dahan: Raakan ka Rahasya leaves you speechless. The pauses, the dialogue delivery, and his charming improvisations ameliorate the effect of this HotStar original.
Rajesh Tailang portrays Parimal in the show and takes you on a realistic journey. Out of many things, his hold on the accent stands out. The last I saw him was in the second season of Delhi Crime, where he played a dedicated cop. In Dahan, Tailang completely switches the gear and approaches the character with new perspectives.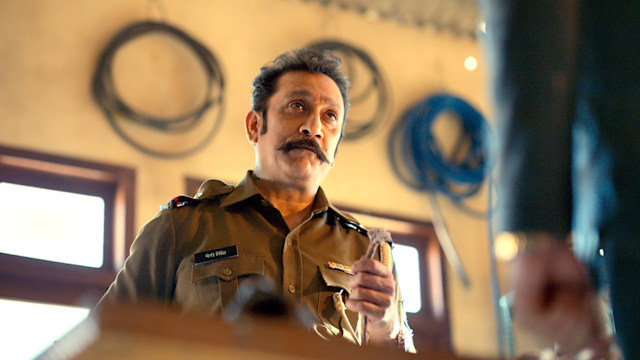 Mukesh Tiwari, the man we know for his fun roles in the Golmaal series, surprises with an intensely executed act. He plays a cop in Dahan: Raakan ka Rahasya and shows you his versatility throughout the series. Tiwari delivers a layered outing with ample humor and seriousness. He is my man from Dahan: Raakan ka Rahasya.
Rohan Joshi plays Anay in the show and uplifts this Indian supernatural series with an incredible voyage. His dismembered acting somehow carries the momentum forward and brings different shades to the tale.
Ankur Nayyar as Sandeep presents a calm and composed mien in Dahan: Raakan ka Rahasya. He's the lever that ensures everything falls back to normal after a storm. I have usually seen Ankur in daily soaps, and it makes me happy to watch him doing a significant role in a web series.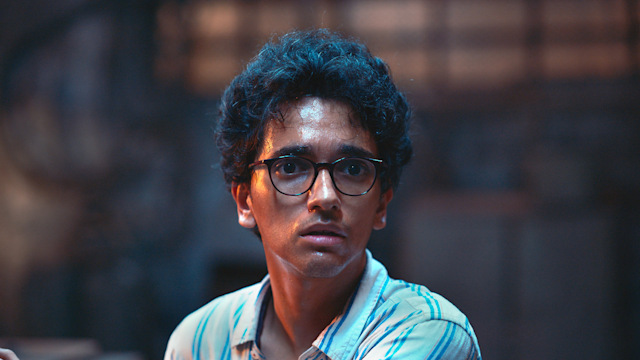 Pankaj Sharma is another surprise package from Dahan: Raakan ka Rahasya. He's soft, enjoyable, and swoon-worthy. There are scenes in the show where Pankaj leads the charge in shallow sequences, which is a really tough job. Usually, high-octane moments are given attention, but Sharma turns the tables in Dahan.
Lehar Khan and Krupal Raval, as Rani and Mahi, respectively, bring their best to the screen in Dahan: Raakan ka Rahasya. They superbly champion the roles assigned to them. While Lehar presents titillating outbursts, Krupal hooks you with his fierce actions towards the end.
What Doesn't Work for Dahan: Raakan Ka Rahasya?
Nothing in particular. The show achieves what it aims to.
Final Word
Dahan: Raakan ka Rahasya is a must-watch series if you are a fan of supernatural ideas in the Indian context. A slight touch of zombies further enhances the experience. Additionally, you can watch it in parts considering Dahan is almost seven and a half hours long. It won't hamper your experience.
FAQs
Is Dahan a Real Story?
No, Dahan: Raakan Ka Rahasya is not based on a true story. Neither does it have any links to the ancient past of Rajasthan.
Can I watch Dahan with family?
Dahan doesn't have any intimate scenes. However, it contains several scenes where the characters use cuss or abusive words in Hindi.