It's been a month of teen movies and shows making a life out of Netflix. If I am keeping the right track, we have had Heartstopper, The Seven Lives of Lea, Along for The Ride, and The Sound of Magic on the streaming giant in the past thirty days.
Another movie has landed on the platform to take us back to school. Senior Year is an American comedy film that promises to be entertaining enough for the weekend. Well, keep reading my review to know whether it shines bright or falls flat.
Senior Year Movie Review Summary
The familiar high-school environment, the desire to be popular among the students, and the visuals of exciting prom nights are just some of the wholesome moments from Senior Year that take you for a ride. More than a movie, it is a feel-good and goofy celebration of life.
Keep reading my Senior Year review to know what you can expect from the Netflix movie.
Also Read: 42 Days of Darkness Review: There's Hardly Anything to Dislike about this Heartbreaking and Compelling Chilean Show
Senior Year Movie Synopsis
Helmed by Alex Hardcastle, Senior Year stars Rebel Wilson (Stephanie), Sam Richardson (Seth), Zoe Chao (Tiffany), Marry Holland (Martha), Justin Hartley (Blaine), Chris Parnell (Jim Conway), and Angourie Rice (Young Stephanie) in lead roles.
The story is written by Andrew Knauer and Arthur Pielli.
When Stephanie Conway is sabotaged by her cheerleading rival during an acrobat stunt, she suffers severe injuries and lands herself in a 20-year coma. However, she is now awake and ready to conquer what she couldn't two decades back.
What Works for Senior Year?
Concept
Tragedies that push a character into a coma are not new. We have seen people recover and try to somehow sustain themselves. Even mysterious tales of split personalities are common these days. But Senior Year has a different and entertaining take on the same premise.
Stephanie rises again after going through two decades of oblivion, and what does she fantasize about? The prom queen title she had once dreamt of. It feels refreshing to witness a quirky perspective playing on the screen.
More or less, a common aspect of most teen films these days is mental health. Filmmakers love showing how a youngster struggles because of the issues between their parents. There's nothing wrong with that, and I agree entirely with the subject.
However, when you watch a film like Senior Year that bases itself on teen life but promises fun and entertainment, I don't think one would want to push it aside.
The best part about the conceptual crust is its flawless execution. Makers don't hesitate to pull the plugs and go all-out while delivering a binge-worthy movie.
Entertaining
If there's one thing guaranteed throughout Senior Year, it is entertainment. You would thoroughly enjoy the school sequences, personal interactions of a father-daughter duo, and specifically, the part after Stephanie wakes up from the coma.
Though I cannot assure you of rolling on the floor with laughter, you will definitely laugh out loud on several occasions.
Heartfelt and Goofy
Senior Year is an eccentric behemoth of heartfelt emotions. You would be smiling for the majority of the film, but when the time comes, the plot will shower warmness in an attractive manner. Moreover, its goofy presentation is commendable.
Evokes Nostalgia
All of us have been to high school, a place to make friends, indulge in bitter-sweet conflicts, and also, to study. But once we leave, all that is left are memories. For me, even a small mention of school and college hits the shrewdly hidden chords of nostalgia inside my heart.
Witnessing the moments Senior Year creates is lovely, to say the least. How once we lived a life worrying about trivial things that were far from being in the thoughts of adults. It was fantastic and pure joy.
Performances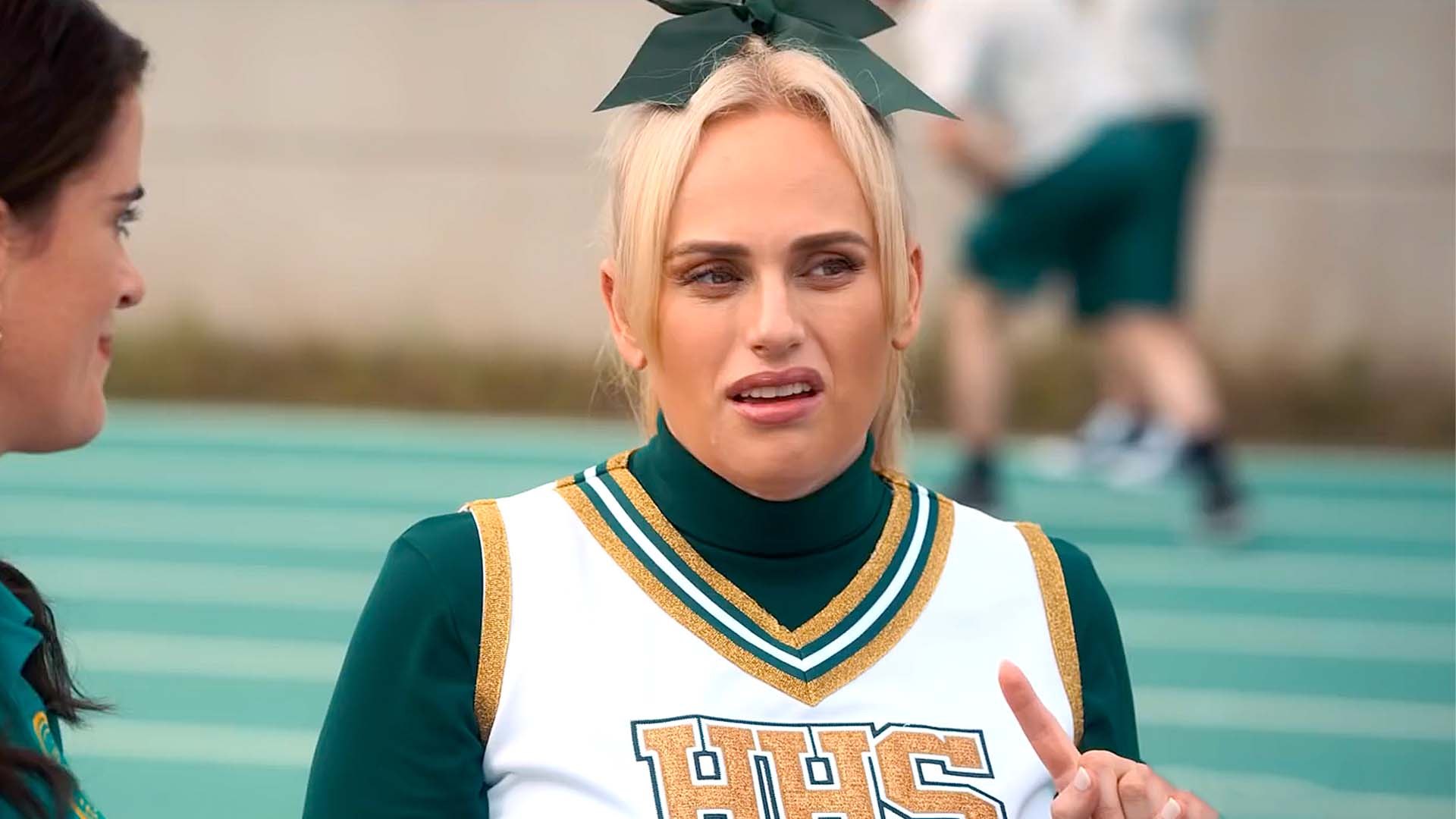 Senior Year is a Rebel Wilson show throughout. She is the heartbeat, the life, the wheels, and everything of the movie. The actress uses crudely professional acting skills to immerse in the character of Stephanie. And the way it comes out is awe-inspiring.
Wilson is casual, creepy, random, and unapologetic while portraying a swaggerer. Her expressions are intricate and overt at the same time. And be aware that such characters are not easy to play. It is challenging and tough to effortlessly conquer a feat like this. Her remarkable performance is one of the reasons I am enjoying writing the Senior Year review.
Zoe Chao does a good job playing a rich brat who can go to any length to win over her opponents. Then we have Sam Richardson and Marry Holland, who are too good to avoid in Senior Year. Sam is cute, gentle, and full of warmth while playing Seth on the screen.
Marry Holland restricts herself to a large extent and delivers a contained act. She adroitly infuses the required breaks and pauses to make things more enjoyable. We must recognize characters like Martha (played by Holland), who work as enablers for the main lead.
Angourie Rice is phenomenal as the younger Stephanie. She sets the tone for the show initially and allows Rebel Wilson to takeover. Chris Parnell and Justin Hartley also work like a charm for Senior Year.
Duration
The movie lasts for less than two hours, which I feel is apt. It doesn't take much time and leaves you in a refreshed state.
What doesn't work for Senior Year?
In my opinion, there's nothing that doesn't work for Senior Year. We have had films emphasizing prom nights in the past, but Senior Year does well to create its own place.
Final Word
Since the film's duration is not bothersome, I would highly recommend you watch Senior Year for light-hearted entertainment. Additionally, it is the right choice for you if you are having a bad day.
Like reading my blogs? Why not subscribe to the Word Street Journal so you don't miss any posts? Find the subscription banner below.