Despite widespread ignorance of India's North-Eastern states, Sikkim is slowly gaining popularity as one of the best tourist destinations.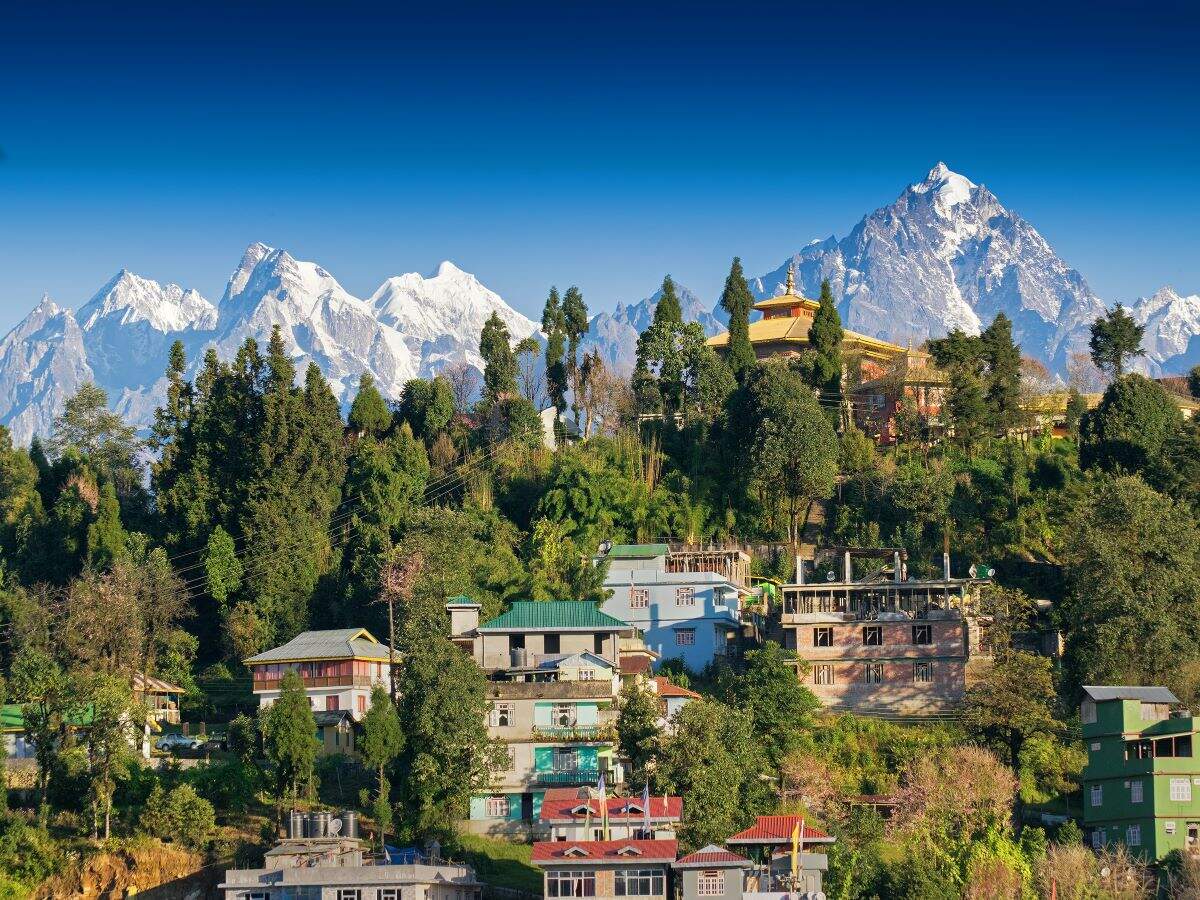 Even though it attracts tourists, it is not as well-known as Goa, Kerala, or Uttarakhand. Sikkim is a location that is appropriate for all ages. It can welcome nature and peace lovers, adventurers, spiritual seekers, and everyone else who is on the move.
Also Read: Best Places to Visit in India During Summers
Sikkim may appear to be a small state in the north-eastern section of India, but don't judge it by its size on the map; the beauty it has to offer is breathtaking.
Let's have a quick look at some of the compelling reasons to make Sikkim your next travel destination.
The Scenic Beauty
It is unnecessary to explain much about the tranquility that this section of the nation offers. You will undoubtedly be mesmerized once you see it.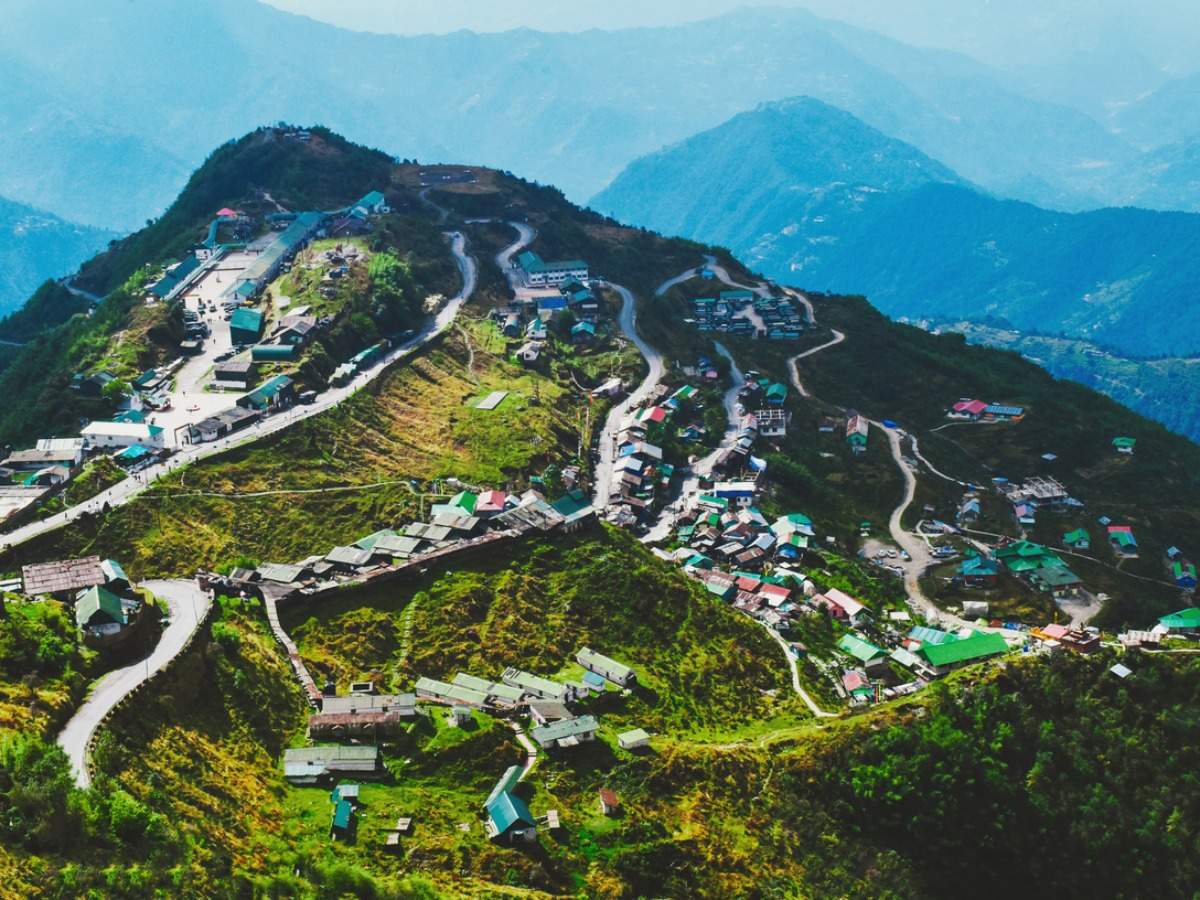 The mountains rise to dizzying heights and are a stunning combination of green and blue hues. Moreover, a plethora of alluring views that include waterfalls, lakes and picturesque valleys add on to the beauty of Sikkim.
Also Read: Travel Bucket List: 5 Places to Visit in India Before You Turn 35
Gastronomy
North-East food is always a little different from the rest of the country. You must sample Sikkim's exquisite range of flavors, and if you are a non-vegetarian, you will earn extra brownie points.
From momos (dumplings) to Syabhaleys (deep-fried meat-filled pie) and steaming bowls of Thukpa (soupy noodles with vegetables or meat). You would love the feasts.
Moreover, Piro Aloo Dum (hot and spicy Dum Aloo), and Sel Roti will satisfy the taste buds of any adventurous foodie.
Extreme Sports
Even though adventure sports are still in their infancy in Sikkim, for those seeking excitement, the state has a variety of activities to offer that will leave you wanting more.
Trekking, mountain biking, river rafting, kayaking, and paragliding are just a few of the activities available.
The official tourism and civil aviation website overview the numerous possibilities available.
Also Read: Things to Keep in Mind While Traveling to Munnar
Cultural Heritage and History
Few people realize that Sikkim was formerly an independent country, a monarchy governed by the Namgyal Dynasty. Later, it became a British protectorate until becoming India's 22nd state in 1975.
With the history, the ethnicity may also pique the interest of curious travelers. Sikkim's culture and heritage are like beautiful flowers embellished with tribal traditions, folk dances, and customs.
Diverse cultures are represented in places of worship, traditional dances, and festivals. Nature is revered as God in the Sikkimese culture. The state's rich flora, rivers, forests, and mountains attest to this.
Nathu La
The Himalayan pass of Nathu La connects Sikkim and China. In 2006, this pass was opened to encourage trade between the two countries.
Apart from being strategically significant for Sino-Indian ties, it is one of the few spots in India that will fill you with sentiments of patriotism for our country and pride in the Indian Army.
The sight of the strongly guarded border on both sides, as well as the fact that you'll be standing at an altitude where clouds will kiss your feet, is a once-in-a-lifetime event.
Also Read: Four Groups You Can Join for Your Solo Trip in India
Magnificent Monasteries
Sikkim is home to some of the world's most beautiful and majestic Buddhist temples. If Buddhism, monks, and monasteries attract you, it is the perfect place to be!
Some of the Buddhist Gompas are steeped in tradition and have been around for a long time, making them even more unique.
The pleasing sound of sacred chants and bells keeps you engrossed and provides mental peace and calm.
Serenity, spirituality, complex Buddhist art, resounding incantations, and a connection with the almighty are just a few of the things you'll remember from here for the rest of your life.
Mystic Pleasure
Sikkim is no less than a heaven for individuals who value a quiet environment and spirituality. With its enchanting natural beauty and historic monasteries, the location begs for a party.
Sikkim has the smallest population in India, with only a few families inhabiting the state. It's also regarded as being the most attractive place to meditate.
Tourists flock to the Monasteries in large numbers. If you're looking for some peace and calm away from the urban landscape, Sikkim is the place to go.
Also Read: Delhi's Seven Most Expensive and Lavish Cafés to Visit in 2022
Temi Tea Gardens
Experience the beauty of the opulent Temi tea garden, one of India's most exquisite tea gardens. This should be at the top of your to-do list if you enjoy tea.
Sikkim is home to a centuries-old organic tea that is a staple in every Sikkimese home. You may tour the tea gardens, learn how the leaves are processed in the tea factory, and even sample some tea!
Tongba: A Popular Beverage
Tongba is a Sikkimese alcoholic beverage produced from fermented millets. It can be found in Nepal's eastern region as well as Sikkim.
It is pretty significant for local and cultural celebrations; therefore, you should not skip out on trying it on your Sikkim travel.
Cleanliness
Sikkim should be on your list of vacation destinations if you want to travel to a clean and peaceful place. It was named India's cleanest state in 2016.
Moreover, Sikkim is the first state in India to successfully ban plastic and fireworks. It's also entirely natural and safe for the environment.
Also Read: Kolkata Monsoon: Packing Checklist for Visiting Kolkata During Monsoon
Tsomgo Lake
Tsomgo Lake, also called Tsongmo Lake or Changu Lake, is a glacier lake in the Indian state of Sikkim's Eastern region, around 40 kilometers from Gangtok.
A unique fact is that its surface changes colors with the seasons, and the indigenous Sikkimese people cherish it. This is one of India's uncommon and magnificent high-altitude lakes.
The reflections of the neighboring hills on the water make the lake even more appealing.
Zero Point
Zero Point in Sikkim is a magnificent destination for all mountain enthusiasts. The site, located at a height of 15,300 feet above mean sea level, offers stunning scenery.
You can also see the confluence of three gorgeous rivers. Zero point, covered with all the snow-capped mountains, is all about heavenly beauty on earth
Sikkim is a warm and welcoming location with people that will melt your heart. Their friendliness is second to none, and you will find yourself wanting to extend your visit.
Apart from that, the state has eleven official languages! Isn't that an intriguing subject to bring up?
To enjoy the state's beauty, you must plan your Sikkim travel soon.
After having failed relationships with Mathematics, landed in the world of poetry and literature. Since then finding peace within stories, humor, and food. When not finding peace, you'll find me exploring the best dessert spots in the town.